Regular price
Sale price
$59.99 USD
Unit price
per
Sale
Sold out
Introducing our innovative Money Jars: the perfect tool to teach kids the essential skills of financial literacy while making saving fun and impactful! Designed to educate and empower young minds about spending wisely, saving diligently, and sharing compassionately, these money jars are an invaluable resource for parents and educators alike.
The "Spend" or "Today" compartment encourages kids to make thoughtful choices about their purchases, teaching them to differentiate between wants and needs. As they deposit money into this section, they learn the importance of making informed decisions and considering the value of their purchases.
The "Save" "Tomorrow" compartment encourages the habit of saving money for larger goals and future aspirations. It teaches children the value of delayed gratification, the power of setting goals, and the satisfaction of watching their savings grow. With our Money Jars, kids will eagerly count their savings, fostering a sense of pride and accomplishment.
The "Share" or "Forever" compartment instills the importance of generosity and giving back to others and the lasting impacting of those actions. Children learn about the joy of helping those in need and the impact their contributions can make in their community. By donating a portion of their money to charitable causes or helping someone in need, kids develop empathy, compassion, and a sense of social responsibility.
View full details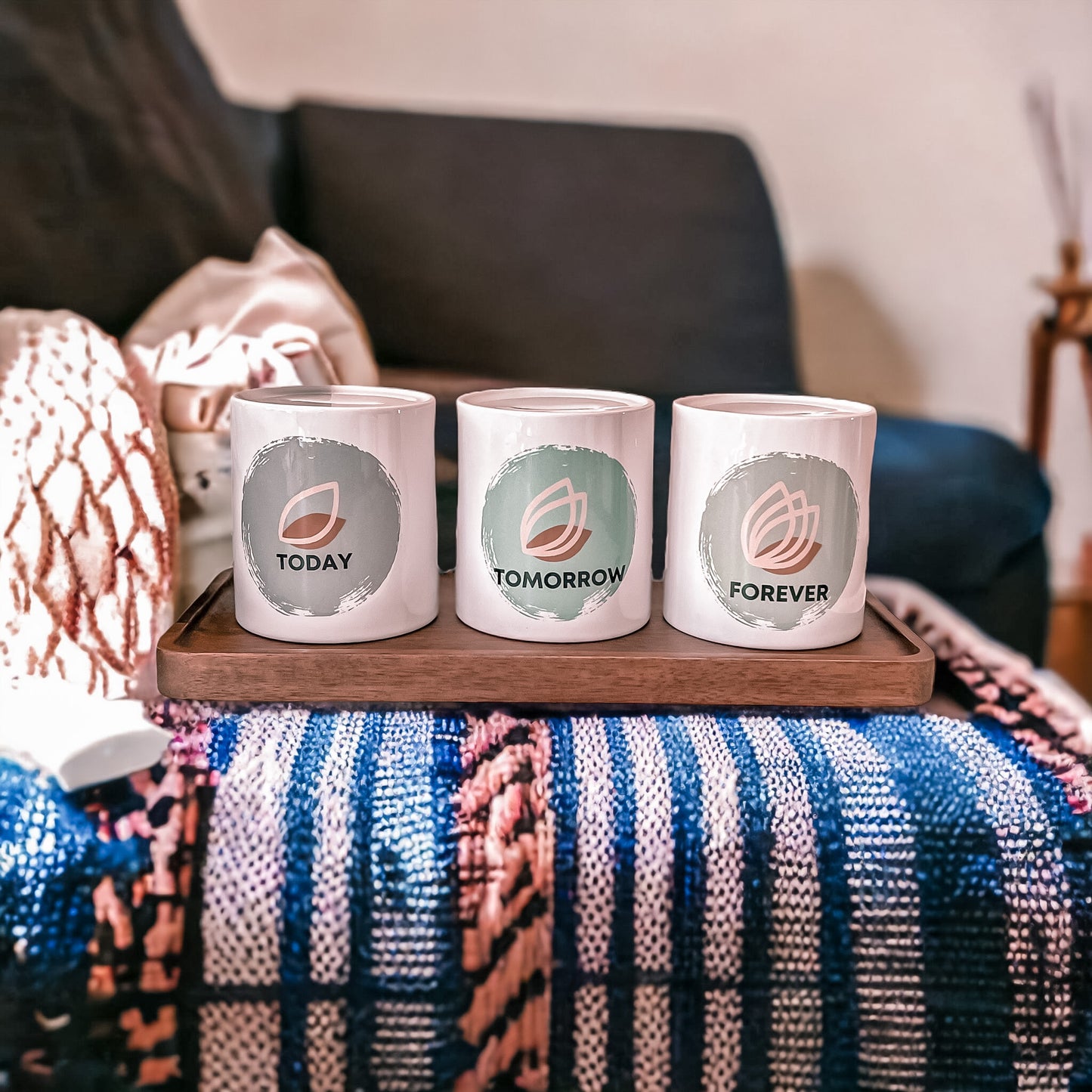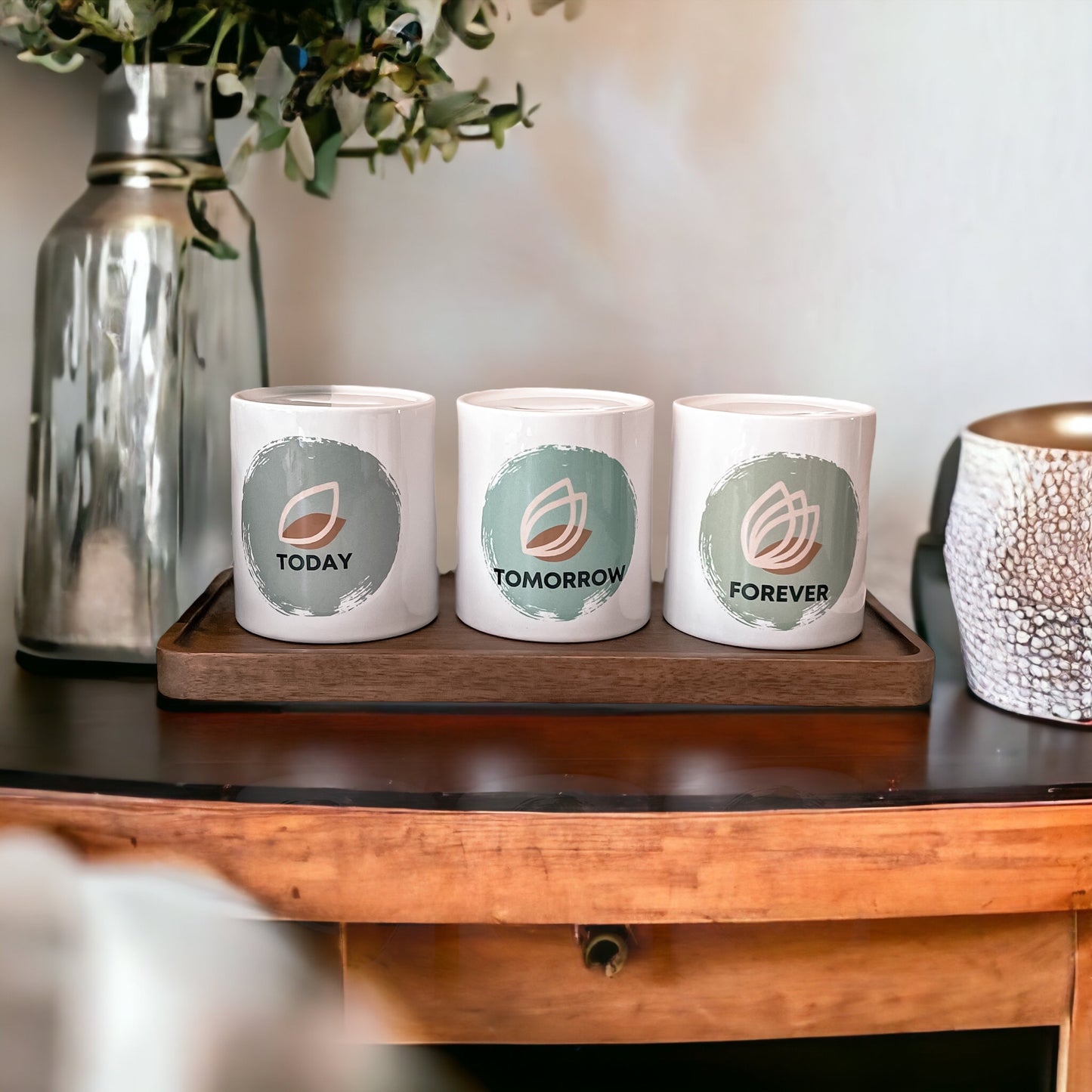 ADDITIONAL INFORMATION

- Lead time for all products is about 2 weeks since each item is made to order. If you need your item by a certain date, please message us BEFORE ordering.
- For wooden items, know that each piece of wood is unique and the colors, grain, etc. wont look the same on any two pieces.
- If purchasing as a gift, please list this in the notes section at checkout and add your gift message there too.

- INTERNATIONAL BUYERS: We are not in charge of duties and taxes and you will be responsible for any of those charges at or before shipment time.

- For any products you do not see on the website, shoot us an email and we will let you know if it is something we can create together :)