Regular price
Sale price
$99.99 USD
Unit price
per
Sale
Sold out
Introducing our all-natural wooden Gujarati block set, a perfect tool for teaching language and cultural appreciation to children. Crafted with love and care, these blocks are made from high-quality, sustainably sourced wood, ensuring durability and safety for little hands.
Each block features a beautifully carved Gujarati letter on two sides, accompanied by a corresponding image that represents the sound of each letter. This unique combination of visual and auditory learning aids in developing language skills and phonetic awareness. The set includes all letters of the Gujarati alphabet (vowels are all on 2 blocks and do not come with images), allowing children to explore the language in a hands on way  
Why is teaching language important? Language is the key to communication, self-expression, and understanding the world around us. By introducing children to different languages, we open doors to diverse cultures, fostering empathy, and promoting inclusivity. Learning Gujarati not only connects children to their heritage but also encourages multiculturalism and global awareness.
Our all-natural wooden Gujarati block set is designed to make language learning fun and interactive. It encourages children to explore, build, and create while developing their linguistic abilities. Whether used at home, in schools, or language centers, these blocks serve as a valuable educational tool that promotes cultural appreciation and language proficiency. 


Specifications: 
19 block set 
Maple wood, covered in a beeswax blend
Blocks are approximately 1.4" 
Laser engraved design, will not peel  
View full details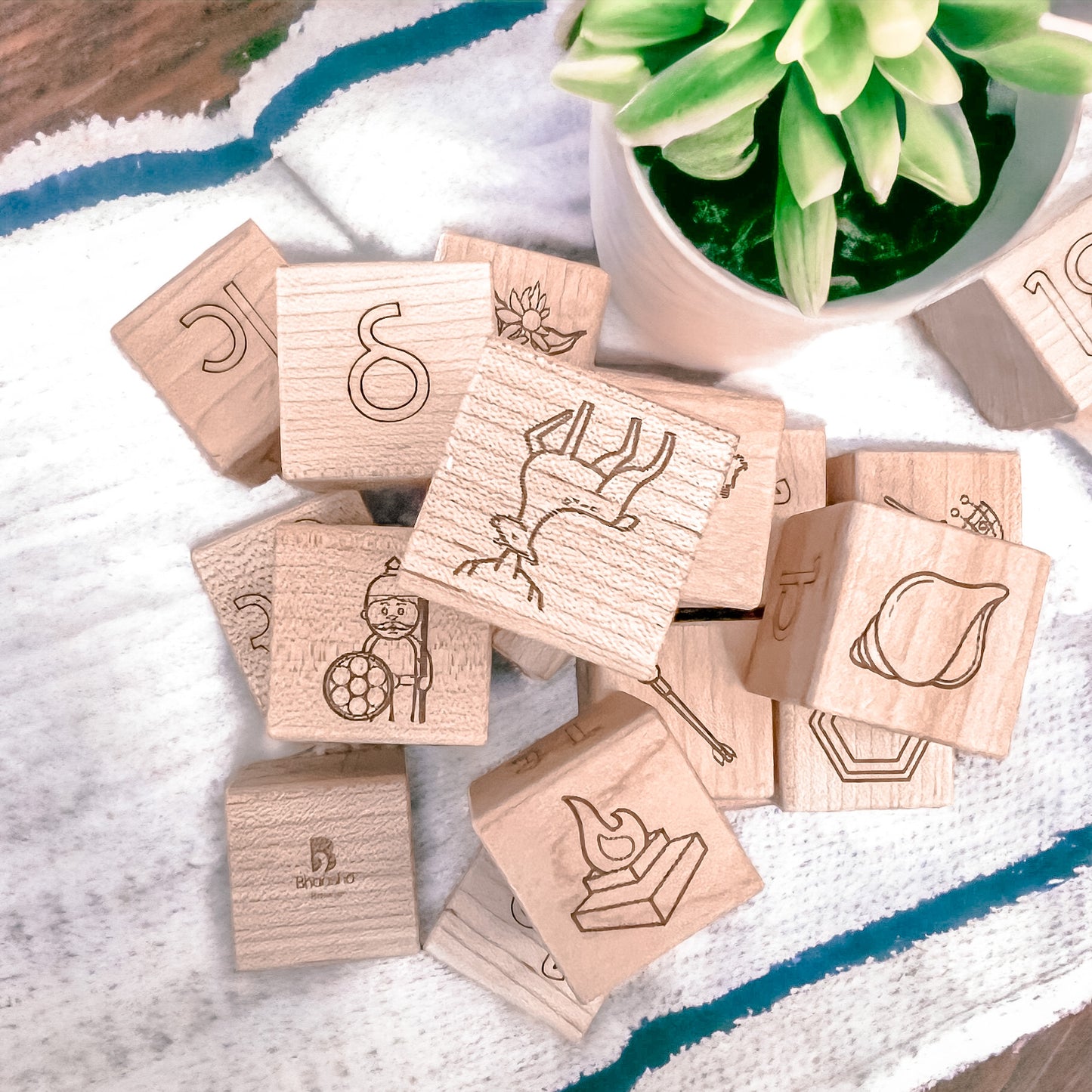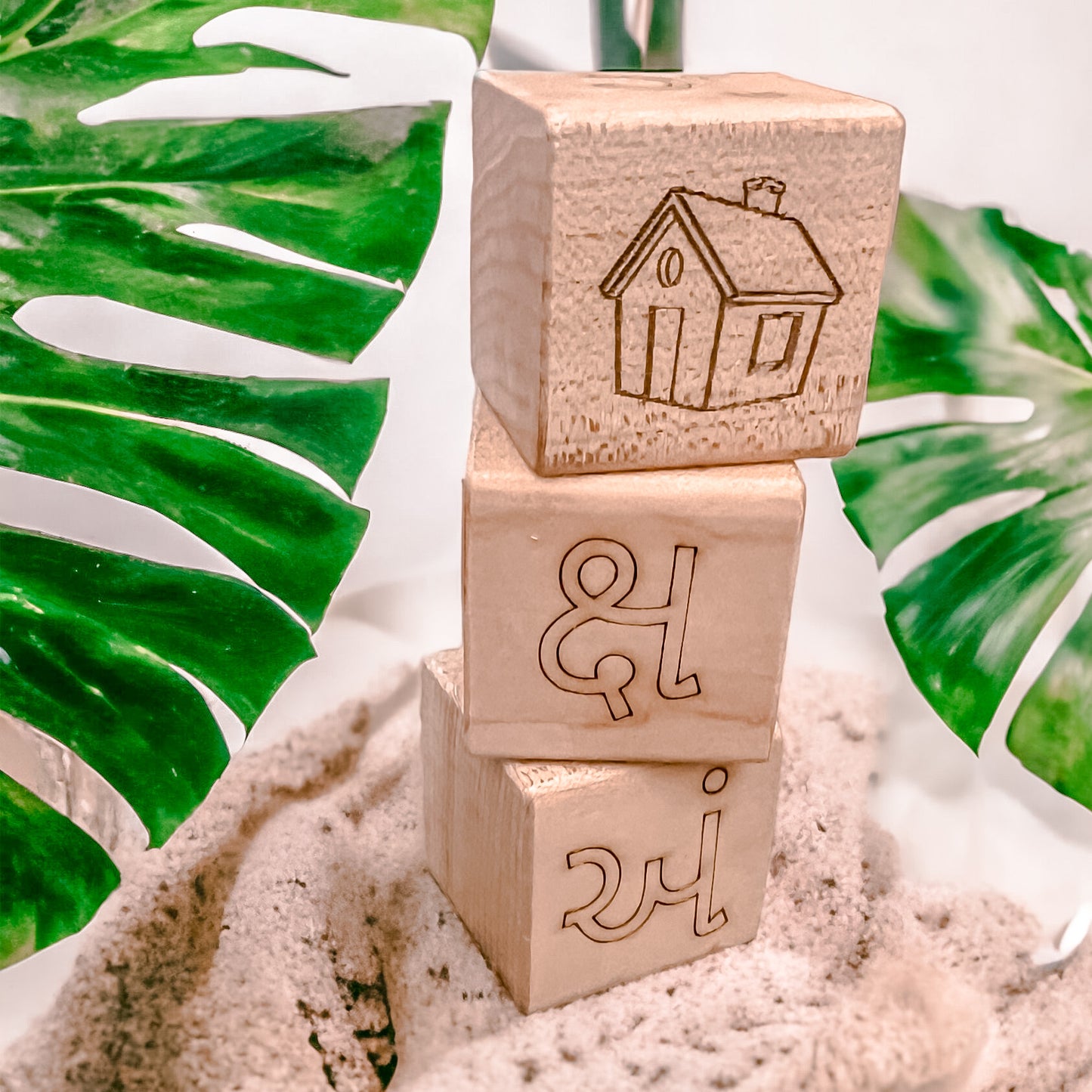 ADDITIONAL INFORMATION

- Lead time for all products is about 2 weeks since each item is made to order. If you need your item by a certain date, please message us BEFORE ordering.
- For wooden items, know that each piece of wood is unique and the colors, grain, etc. wont look the same on any two pieces.
- If purchasing as a gift, please list this in the notes section at checkout and add your gift message there too.

- INTERNATIONAL BUYERS: We are not in charge of duties and taxes and you will be responsible for any of those charges at or before shipment time.

- For any products you do not see on the website, shoot us an email and we will let you know if it is something we can create together :)